S-09: Cobra
Dimensions:
16" H x 16" W
Before ordering, please see the Application Guide to determine the correct product number or any extra hardware needed for your specific make, model and year.
Product Number: S-09-T
Suggested Smoke Retail Price: $164.95
Product Number: S-09-CHR-T
Suggested Smoke w/Chrome Retail Price: $184.95
Description:
Curved looks and distinctive styling make the Cobra the striking leader in small fairing protection. With its exclusive anodized aluminum disc hardware system, it can be taken off and put back on in seconds and is fully adjustable for height and angle. Fits either a round or square headlight. Fits with 7/8" and 1" handlebars. Available to order are 7/8", 1 1/4" and 1 1/2" clamp kits.
Prices listed are suggested retail prices only.
Find A Dealer
If you would like to order any of the products, please contact your local dealer or check with one of our pre-approved online sellers.
Find a Dealer
Black Hardware

Smoke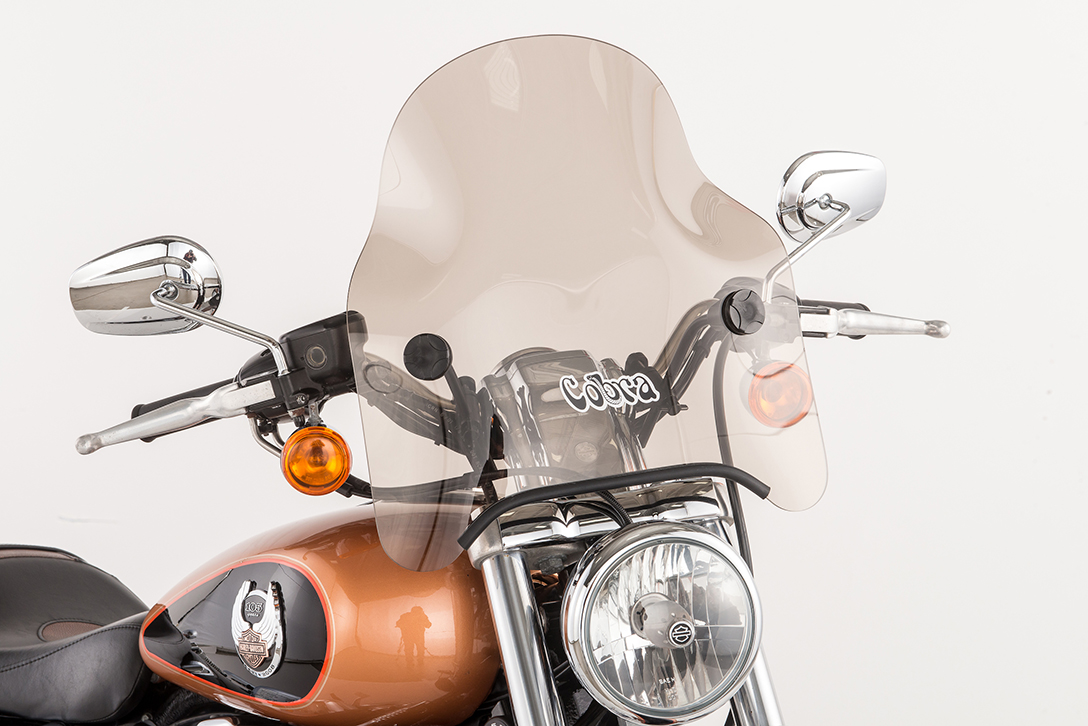 S-09 Cobra Installation Video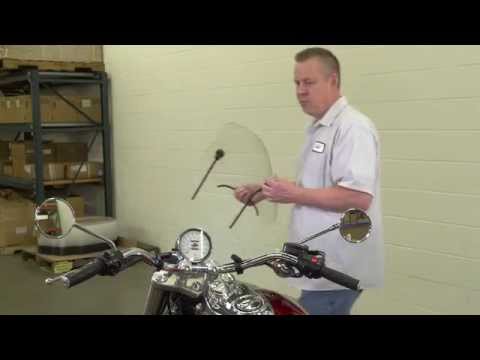 Click to View Video »