SS-20: Stealth
Dimensions:
14" H x 30" W
Before ordering, please see the Application Guide to determine the correct product number or any extra hardware needed for your specific make, model and year.
Product Number: SS-20-C
Suggested Clear Retail Price: $305.95
Product Number: SS-20-T
Suggested Dark Smoke Retail Price: $332.95
Description:
Slipstreamer Inc. is pleased to announce the rebirth of a classic fairing now with excellent protection and an eye-catching look. First produced in 1979, the Stealth graced our line for more than 12 years. The newly redesigned shield has flowing, sculptured curves and is being reintroduced with an all-new name, graphics and anodized aluminum hardware to fit today's bikes. Shield comes standard with 1" handlebar clamps. Fits with 7/8" and 1" handlebars. Available to order are 7/8", 1 1/4" and 1 1/2" clamp kits.
Prices listed are suggested retail prices only.
Find A Dealer
If you would like to order any of the products, please contact your local dealer or check with one of our pre-approved online sellers.
Find a Dealer
Black Hardware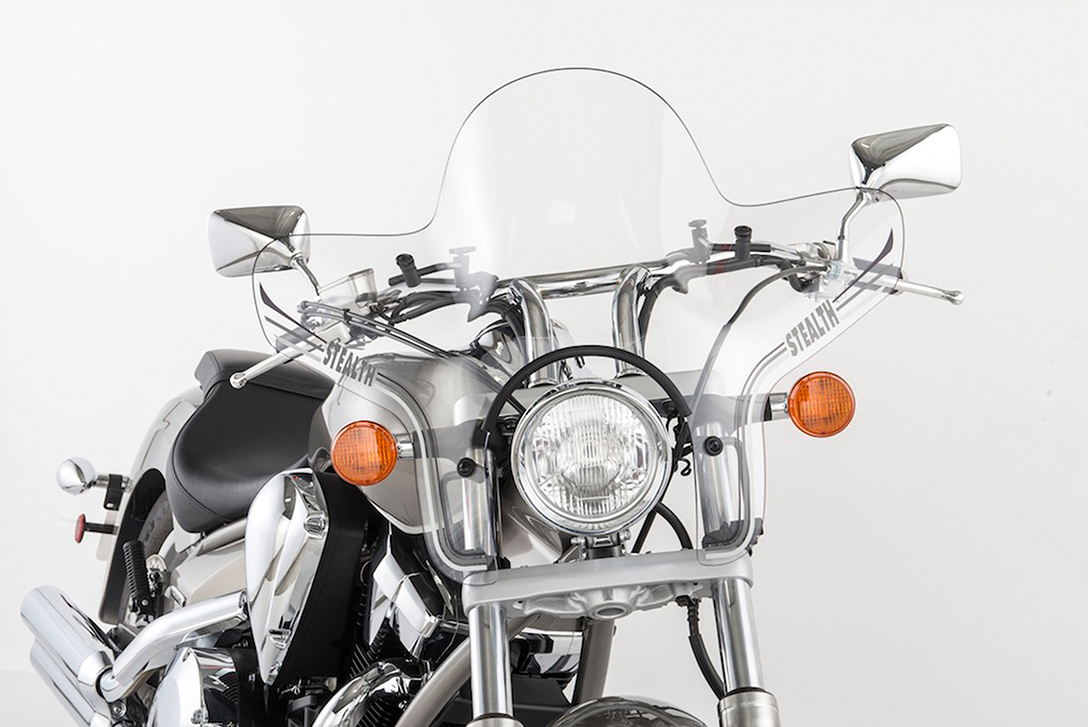 SS-20 Stealth Installation Video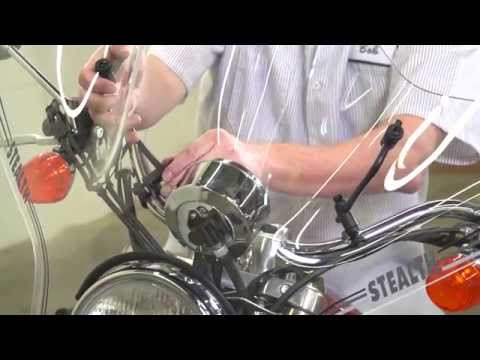 Click to View Video »